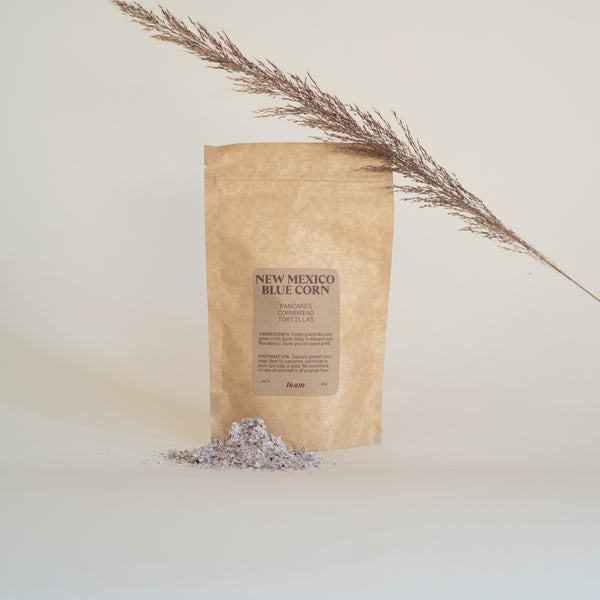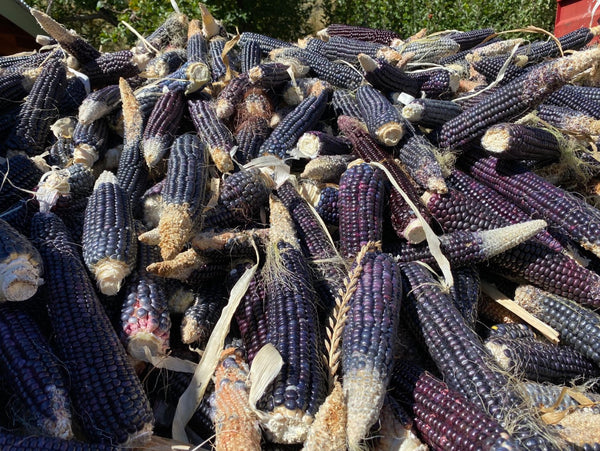 New Mexico Blue Corn
Nixtamalized blue corn grown, harvested and processed by Owl Peak Farm in La Madera, New Mexico. This blue corn has been ground in a traditional process and is ready for baking, pancakes and tortillas.  
* These statements have not been evaluated by the FDA. This product does not intend to treat, diagnose, cure, or prevent any disease.
Uses
8oz of blue corn, comes in a compostable kraft bag. PFA and BPA free
Ingredients
Nixtamal blue corn