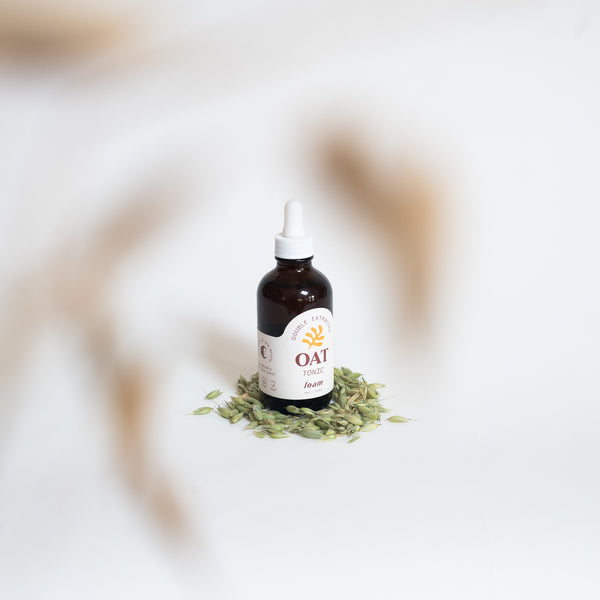 Double Extracted Oat Tonic
A VITAMIN IN OAT FORM
We've combined the best of both worlds (of the oat plant) by creating this double-extracted oat tonic. It contains our own milky oats tincture with a solar water extraction of oat straw.
Use this tonic for mineral support--oat straw contains magnesium, phosphorous and silica are all beneficial for those who need to increase mineral intake. The alkaloids and polyphenols in milky oats are highly beneficial to our nervous systems, they have been scientifically studied to improve multitasking and cognition.
Safe in pregnancy
Comes in a 4oz amber glass bottle with an aluminum screw top.
* These statements have not been evaluated by the FDA. This product does not intend to treat, diagnose, cure, or prevent any disease.
Uses
One full dropper in water or beverage of choice. Long term consistent use will produce the best results.
Ingredients
Milky oat tops (Avena sativa), organic cane alcohol.