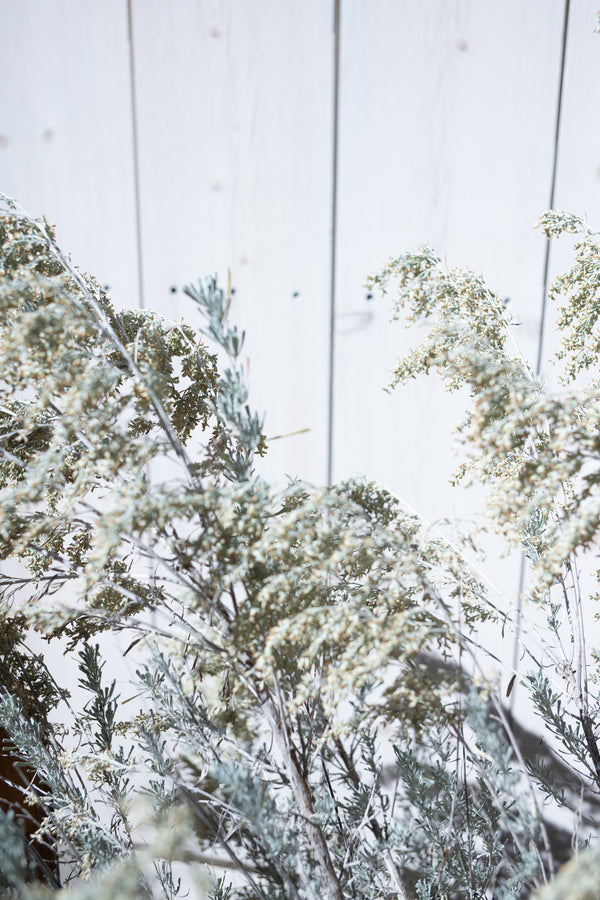 Three Artemisias Oil
LIGHT OIL WITH A HEAVY DESERT SCENT
A blend of three of our favorite native Artemisias or "sages" found in Northern New Mexico as well as the unique smell of grindelia and our customer favorite, piñon pine resin. A delicate and subtle smell that is a true homage to the southwest.
Comes in a 10mL frosted glass tube with a stainless steel roller ball and plastic screw top lid. Label printed on 100% recylced vellum paper.
* These statements have not been evaluated by the FDA. This product does not intend to treat, diagnose, cure, or prevent any disease.
Uses
Apply as a pulse point or perfume oil at the temples, behind the ears, and on the wrists.
Ingredients
Big sage (Artemisia tridentata), fringe sage (Artemisia frigida), prairie sage (Artemisia ludoviciana), grindelia flowers (Grindelia squarrosa), pinon pine resin. Organic sunflower oil.