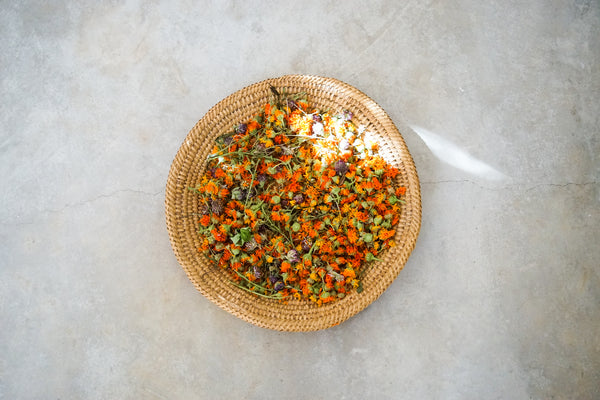 Catkin Calendula Lotion
SAY GOODBYE TO DRY
Harness the healing power of Calendula flowers with this wildly soothing cream. Safe and non-irritating for all ages, newborn and up, any skin type and all body parts, this potent healer is gentle and effective against eczema, psoriasis, scrapes, cuts, diaper rash and other rashes.
Comes in a 2oz frosted glass jar with a metal lid.
* These statements have not been evaluated by the FDA. This product does not intend to treat, diagnose, cure, or prevent any disease.
Uses
Use daily and often for any rashes or skin irritation. Safe on all skin for all ages, newborn and up.
Ingredients
Locally grown calendula flowers, US-grown sunflower oil, local beeswax