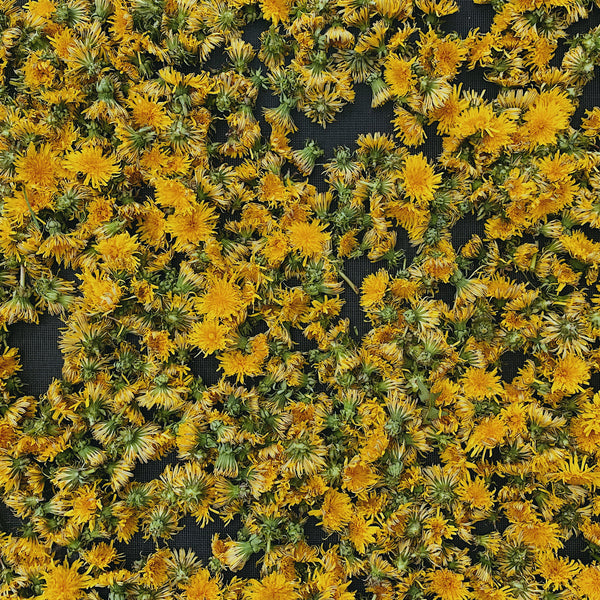 Dandelion Meadow Cream
THAT SUMMER FEELING
You know summer is on when it's time for Dandelion Meadow Cream. One of our most popular seasonal products and for good reason—it's a tall glass of water and a day in the sun, bottled up and ready to be slathered on.
Using locally grown dandelion flowers, this super-duper moisturizing cream is nourishing and lightweight.
Comes in a 2oz frosted glass jar with a metal lid.
Uses
Use daily as you would any moisturizer or facial balm.
Ingredients
Locally grown dandelion flowers (Taraxacum officinale), red clover blossoms (Trifolium pratense) flowers, heal all flowers (Prunella vulgaris). Jojoba oil, red raspberry seed oil, beeswax.