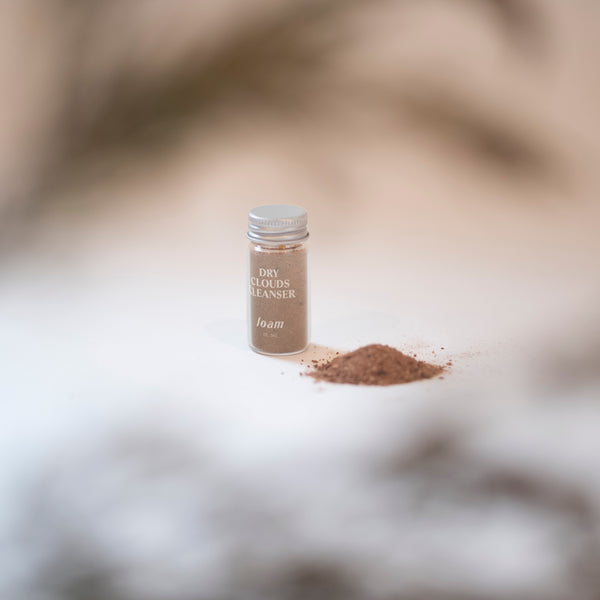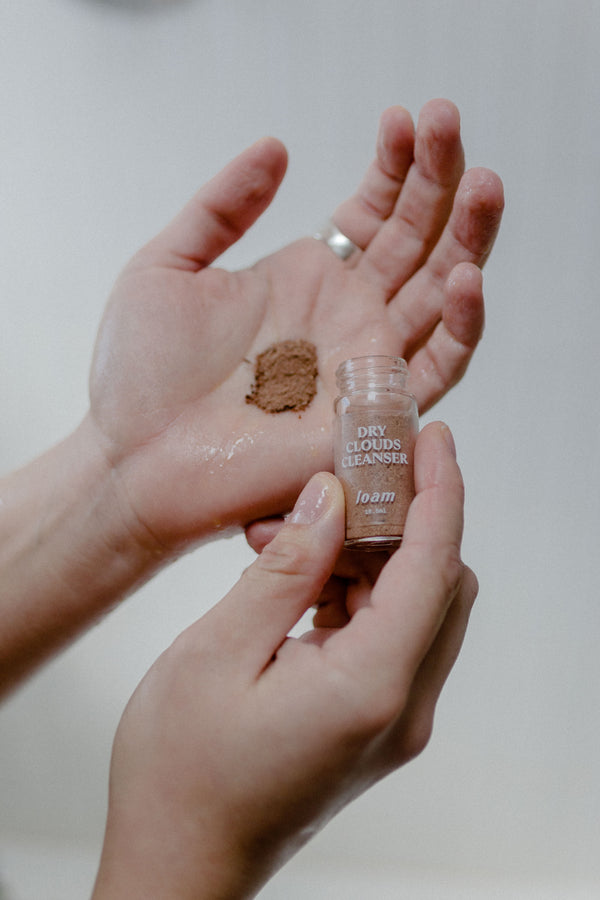 Dry Clouds Cleanser
AN UPLIFTING CLEANSER, COMPLETELY POWERED BY PLANTS
The first-ever 100% plant-and-earth-based facial cleanser, with a new and improved recipe.
We've combined the antimicrobial properties of Juniper berries and witch hazel with the nourishing qualities of yucca root and the renewing aspects of clay and mica to create a potent and refreshing face wash. Your washing routine is about to get a major upgrade.
Comes in a 18.5ml glass vial with an aluminum screw cap.
NOTE:Cleanser can stain clothing. We recommend using in the bath or shower.
* These statements have not been evaluated by the FDA. This product does not intend to treat, diagnose, cure, or prevent any disease.
Uses
Use 1-2 times per week and adjust based on skin response. Put a small amount of the powder into your hand and mix with water OR an oil cleanser or facial oil serum of your choice. Rub all over your face and neck and then gently wash off with a washcloth.
Ingredients
Galisteo river clay, New Mexico blue corn, Yucca schidigera (yucca root), Juniperus communis (juniper berries), Hamamelis Virginian (witch hazel).