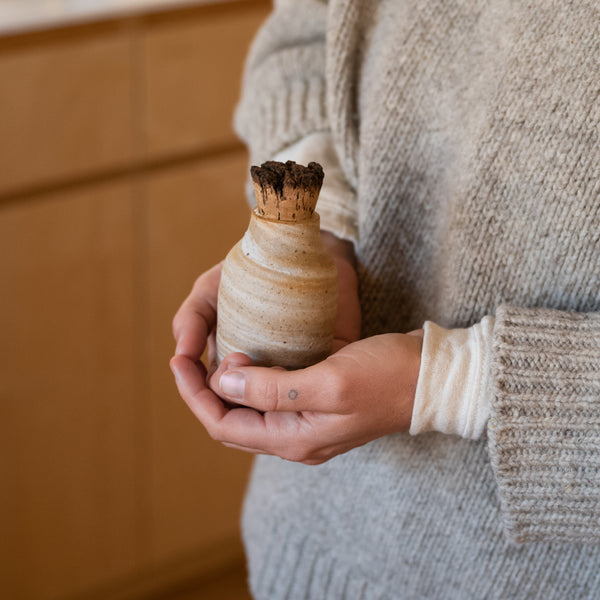 Tea Vessels
We've teamed up with Santa Fe's own Whiskey & Clay on these stunning tea vessels. Each vessel comes filled with your choice of one of our three teas, and can be refilled or reused for almost anything else: tea, flowers, bath products, you name it! Each is made by hand, numbered and inherently unique—no two are alike! Simply choose the vessel you'd like by selecting the number that corresponds with the photo. The tea vessels with automatically come with Daily Tea, to request Supreme Being Tea or Well Womb Tea for the vessel, email: hello@loam.earth.
Please note that these are handmade and vary in size and height.
* These statements have not been evaluated by the FDA. This product does not intend to treat, diagnose, cure, or prevent any disease.
Uses
Tea: Steep 1-2 teaspoons of tea in 8oz of boiling water for 3-4 minutes. Comes with approximately 2oz of tea depending on size.
Ingredients
Refer to individual tea pages for specific ingredients