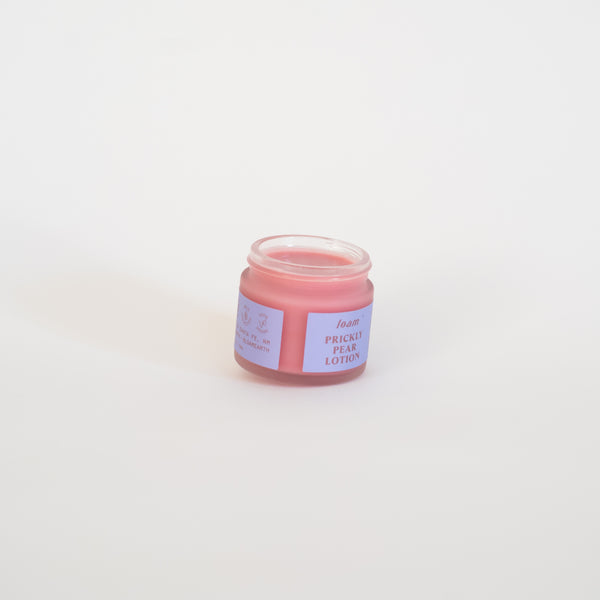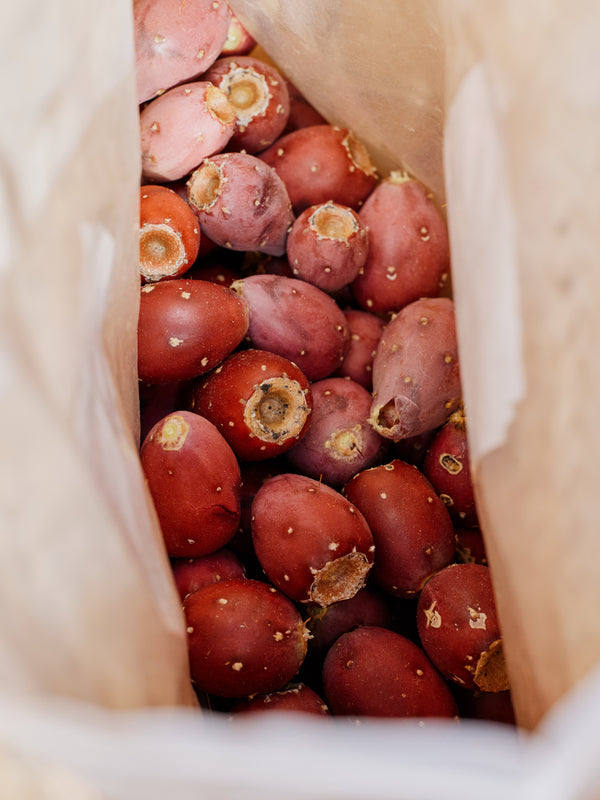 Prickly Pear Cactus Lotion
CACTUS LOVE FOR YOUR SKIN
Our naturally pink (!), incredibly nourishing prickly pear lotion is a great daily moisturizer for those with dry or irritated skin. Oputina fruit contains deeply hydrating fatty acids, while glycerine helps hold water in the skin—great for those with more over-active oil production or super sensitive skin.
* These statements have not been evaluated by the FDA. This product does not intend to treat, diagnose, cure, or prevent any disease.
Uses
Use sparingly on face, a little goes a long way! NOTE: Color may vary due to natural variation in Prickly Pear fruit and over time the color will fade, this does not decrease the efficacy or potency. For a longer shelf life, store in fridge and out of direct sun in a cool dark cabinet.
Ingredients
Opuntia spp. fruit extract, Piñon pine resin, Populus tremuloides (aspen bark) powder. Organic Simmondsia chinesis oil (jojoba), emulsifying wax. Comes in a frosted 2oz jar