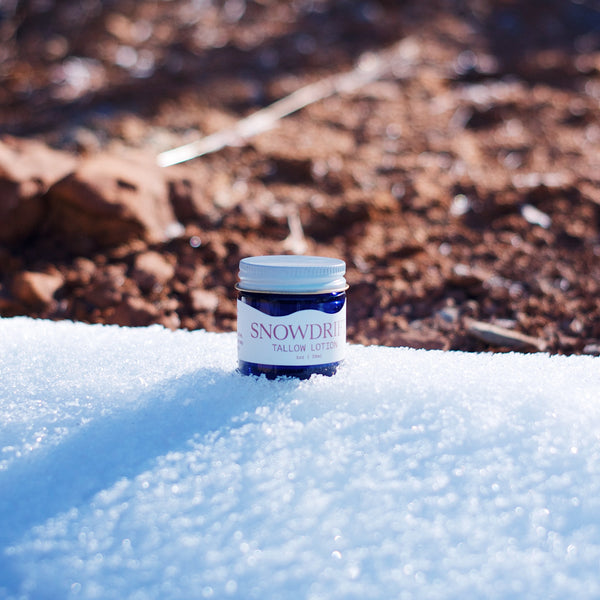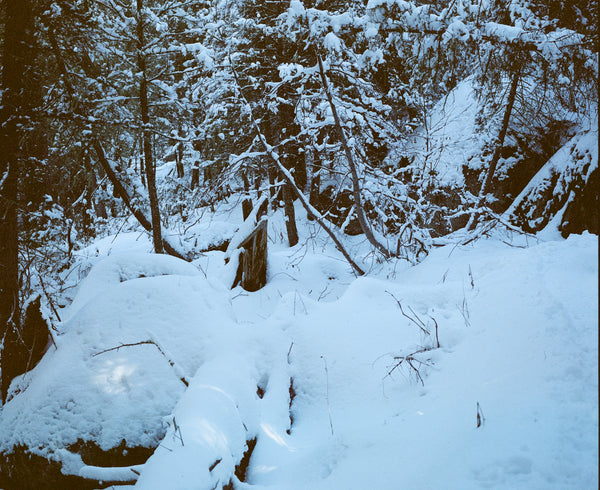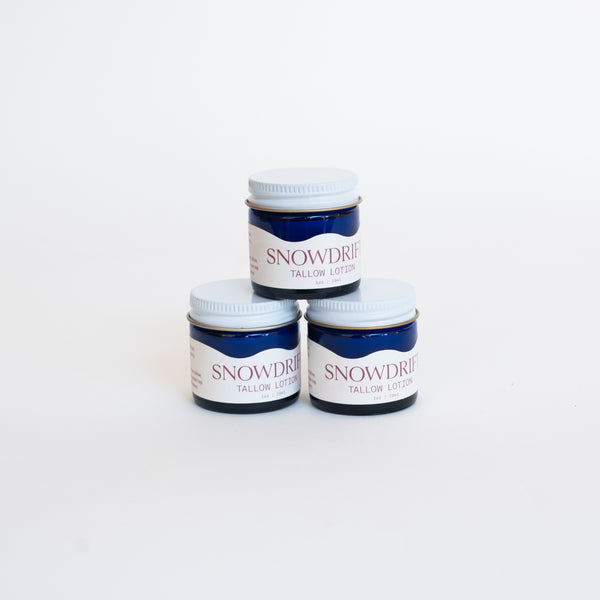 Snowdrift Tallow
THE PERFECT COLD WEATHER COMPANION
Snow Drift Tallow lotion is a whipped tallow-based lotion made from 100% grass-fed, grass-finished cow tallow. It is infused with chamomile, milky oat tops, piñon, and juniper sap to give the lotion an incredible smell that is earthy, warming and reminiscent of vanilla.
All our tallow is locally, responsibly and ethically sourced with consideration for the animals and the earth. Producers include Lazy BG Farm (tallow rendered by us over a 48-hour period) and Polk's Folly via Sol Farm.
Tallow is similar in composition to the oils naturally produced by human skin which makes it an excellent moisturizer for those with irritation-prone skin. Snow Drift Tallow lotion can help to keep skin moisturized and protected during the winter months.
Free of beeswax and essential oils.
* These statements have not been evaluated by the FDA. This product does not intend to treat, diagnose, cure, or prevent any disease.
Uses
Use as you would any other facial cream or moisturizer or spot treat when necessary. Wonderful for dry skin, eczema, skin irritation or as an every day lotion. Comes in a 1oz ultraviolet blue glass jar. Shelf life is approximately 3-6 months. Store in fridge to prolong shelf life. Safe for everyone. Comes in a 1oz blue glass jar with metal lid and 100% recycled vellum label, or a 2oz frosted glass jar.
Ingredients
100% grass-fed cow tallow, chamomile flowers, milky oat tops, juniper sap, pinon sap, jojoba oil.